We create eye-candy email templates from scratch that never fails to communicate your message!
Wondering what can make your email campaigns a winning one? Well, it starts with a great email template design that gets the ball rolling.
Emails are old but not old-school!
Leveraging high converting custom emails to generate sales since 2004!
Personalization is the key to convincing customers in the contemporary digital era. We believe that email is among the most personalized form of digital advertisements that offers the highest conversion rates. We design email templates that are highly personalized to meet your specific marketing needs.  
A glimpse into our email offerings
Promotional emails help to keep your existing and new customers informed about the new offerings. The main objective of any promotional email is to kickstart the buying process, convert new prospects, generate new leads, recurring sales, etc. It is mostly used to spread the word about your latest offerings. An effective email marketing campaign needs personalized email template designs that can work the conversion spell.
Educational emails are primarily used to teach the targeted audience about a new product or service being offered. The goal is to establish a learning curve by explaining the benefits of the new offerings. The primary intent is to educate the user about a new product or service. It doesn't focus solely on converting new prospects. Educational email content can include 'how-to guides', 'demonstration videos', 'workshops', 'webinars', 'tutorials', etc.
Automated emails are behavior-driven emails that are used to obtain a trigger response from the users. These emails can entail any message automatically sent from your Email Service Provider (ESP) in direct response to an individual user's specific actions on your website or application. Email automation offers a method to create emails with the required messaging that reaches the right user at the right moment.
Making an Impact Across the Globe
As a certified Mailchimp email marketing expert, Deep Focus helps its global clientele to leverage the power of email marketing. From hand-coded personalized email designs to newsletter designs and ready to send email templates, it takes a comprehensive approach to email marketing. The email designs are meticulously created after factoring in the client's brief to ensure the highest possible ROI on the marketing expenditure.
Global Leader 10 Years in a Row!
Deep Focus has established itself as a leading player in the global email marketing domain. Over the past decade, it has helped numerous global clients from different geographies in profitably running their email marketing campaigns. The ROI focused designs along with pixel-perfect coding has made Deep Focus the prime choice for email marketing endeavors.
The Power of Custom Email Templates / Signature Process
Custom email templates offer a way to channel your ideas & vision into actual emailer designs that not only helps to communicate effectively but is also conversion driven. We have the required expertise in designing personalized email templates that look attractive and compel the users to learn more about what you have to offer. From featuring animations to leveraging the latest technologies like AMP, APNG, live feed, etc. our experienced professionals will take care of it all. Deep Focus's signature email marketing package includes MailChimp Account Setup, Template Designing, Campaign Setup, and Reporting.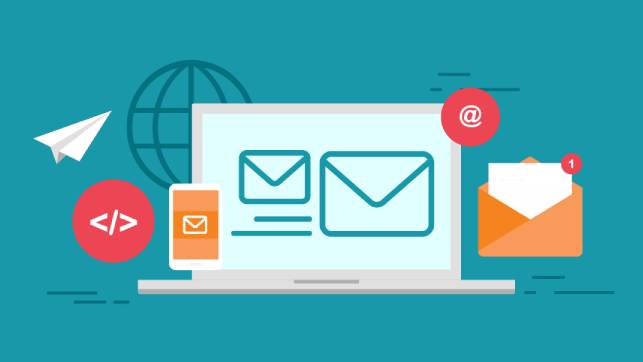 Success Anecdotes / Featured Case Studies
Wondering if we are the perfect fit for your email marketing needs? Let's take a sneak peek into what our customers have to say.
Why Choose Deep Focus?
Because we are the industry leaders! But wait, that's what they all claim, right? Well, let our accolades speak for our credibility.
✅ Mailchimp Pro-Partner Status
✅ Email Automation Expert Certified by Mailchimp
✅ Gold Medalist Best Email Campaign 2021
✅ Notable Networker Award – BNI
Meet the Creative Team behind Deep Focus.
400k+ Satisfied Customers
The efforts and ongoing support from Deep Focus have helped the client resolve their existing email list issues and see continued growth in their outreach success. The team has been extraordinarily supportive, managing the work efficiently and going above and beyond expectations.
Since Deep Focus has joined the project, the client can continuously engages with their target audience. Their workflow has been excellent with seamless communication.
Email marketing services don't necessarily have to burn a hole in your pocket. Our exemplary email marketing services are priced to fit within your budget. Whether you are a freelancer, a small business owner or an established enterprise, we have a plan for every need and budget.
Custom Email Template
Responsive

Mailchimp Compatible

Editable and Reusable

Custom Designing
Email Automation Welcome Email
Design and Content

Automation Setup

Mailchimp Integration with Sign up form
Email Editing
Upto 3 revisions

Content changes

Additions and edits of Images

Testing
A-64, Basement, Shivalik, New Delhi-110017