Spam Alert! / Wondering if that 'Sent' button works on Gmail?
Is that how Gmail alerts prospects about your emails? / Emails landing up in spam is more common than you think.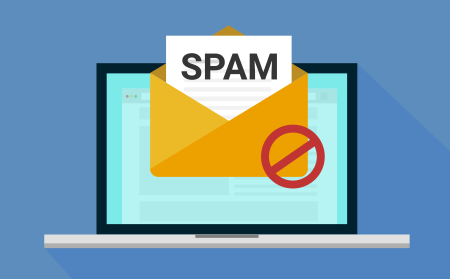 Emails going to spam is one of the biggest obstacles that brands face when it comes to email marketing. Over 85% of all emails that are sent, lands up in the spam folders. It is estimated that over 60 billion spam emails will be sent every day between 2019 and 2023. If you don't want your emails to be a part of this lot, then you must focus on email deliverability.
Understanding Email Deliverability
Get your messages inbox ready with improved email deliverability.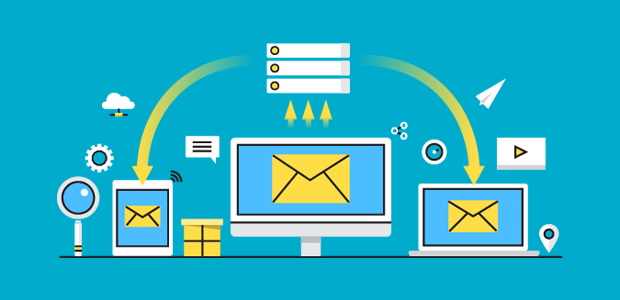 Email deliverability can be simply explained as the ability to deliver emails to the inbox of your prospects. It is a vital metric that helps in assessing the success of email marketing campaigns by indicating the number of emails that go to the recipients' inboxes.
 Important Components for Email Deliverability
Our deliverability experts know what matters the most for improving the inbox delivery rates / A sneak peek into the most important components that influence email deliverability / Here's what you need to focus on for increasing the inbox delivery rate.
The most important component that can help to reduce the number of emails going to spam from your email address is your service provider. A reliable email marketing service provider like Mailchimp can help to remedy all your spam email worries. Hiring a Mailchimp expert will help you leverage the full potential of their email marketing services.
The Internet Protocol (IP) addresses are unique location identifiers that help to define a geographical location on the internet. A flagged IP address can reduce the inbox delivery rate and limit the return of your email marketing campaigns. A dedicated IP address will aid in distinguishing your email reputation from those senders who follow poor email practices.
DomainKeys Identified Mail (DKIM) is among the important fundamental components of email deliverability that helps in safeguarding email senders and recipients from malpractices such as spam and phishing. DKIM is a type of email authentication technique that helps to identify the sender and brings accountability for emails sent. 
Sender Policy Framework (SPF) is also a key email authentication method that defines the procedure to authenticate any email message sent from an authorized email server. The SPF record method is extensively used to prevent phishing emails. Deliverability experts can help you easily set up your SPF record to improve the email deliverability rate.
An email blacklist is a real-time database that helps to identify IP addresses and domains that are highly likely to send spam emails. Email blacklisting can stop your emails from reaching the inbox of your target recipient. This can drastically reduce your email delivery rate. Poor email list management, along with bad email content, can lead to email black listing.
Our Hand-picked Service Providers
We at Deep Focus believe in providing nothing but the best. Our exclusive email service providers are also among the industry leaders in the email marketing domain.
If you are in the business of sending emails, you must have come across the name Mailchimp. Founded in 2001, Mailchimp is a US-based marketing automation platform that provides a comprehensive range of email marketing services.
AWeber was established in the year 1998 with the mission to aim to deliver quality email marketing and automation services. It primarily offers an email marketing tool that allows businesses and individuals to create effective email marketing campaigns. 
Established in 1995, Constant Contact is one of the oldest online marketing service providers in the industry. It takes a holistic approach to deliver a wide range of e-marketing services, including email marketing. One can easily create personalized signup forms and build a dynamic email list using Constant Contact.
Sendy is a self-hosted email newsletter application that allows businesses and individuals to send trackable emails using Amazon Simple Email Services. It offers a cost-effective way to send bulk emails and keep a tab on your recipients' activity. The auto-responder feature allows you to automate email marketing campaigns with ease.
Simple Mail Transfer Protocol (SMTP) can be defined as a standard communication protocol for mail transmissions over the internet. Email servers primarily use SMTP to send, receive and relay emails. Leading inbox providers like Gmail have default SMTP servers that can be easily altered to custom ones.
Relay (Clarity needed)

Mandrill (Clarity needed)

Mail Gun (Clarity needed)

Mail Set (Clarity needed)