Leverage the power of automation to upgrade your email marketing campaigns.
Communication is a two-way street. Make your audience respond with powerful automated email campaigns!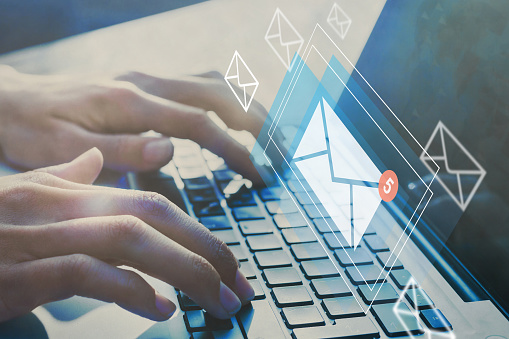 Benefits of a Automation Email
Email automation is a powerful tool that can help to reach the right audience at the right time.
Conveying the right message in the right context and at the right time can work wonders for your business.
Sending automated emails can provide you with the required flexibility to prioritise important tasks at hand.
Communication in the contemporary digital age is highly time-sensitive and email automation can help you knock the right digital doors at the right moment.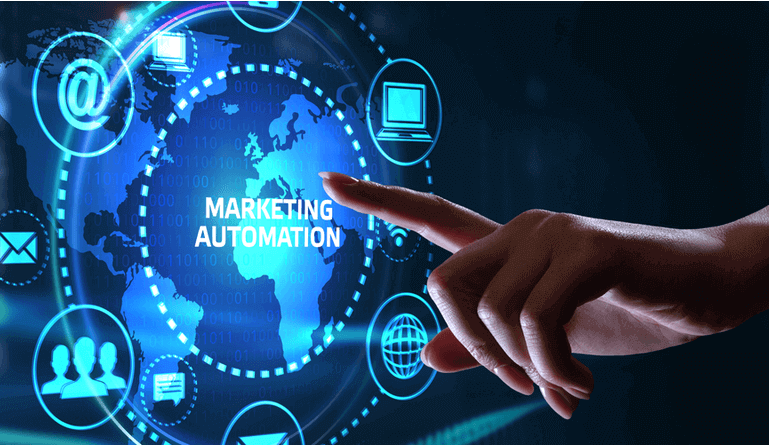 Marketing Automation
Marketing automation is facilitated by software that handles and manages routine and repetitive marketing tasks without any explicit need for manual intervention.
The marketing team within an organization can use automation to simplify a wide range of marketing tasks including social media posting, ad campaigns management, email marketing, etc.
Marketing automation has a very broad purview and entails a wide range of automation activities that aid in overcoming marketing-related challenges.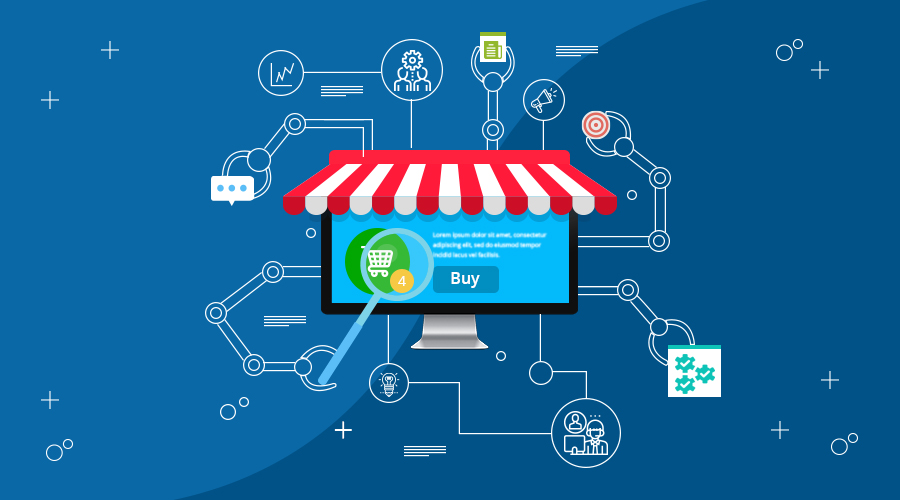 E-commerce Automation
In today's internet-powered digital era, most brick-and-mortar stores have a dot com address.
E-commerce has grown at a phenomenal pace over the past decade and this trend is unstoppable.
To keep up with the ever-evolving demands from customers, brands have to rely on powerful e-commerce automation technologies that help in executing ideas in the right manner.
From abandoned cart recovery to personalized suggestion and inventory management, Mailchimp expert automation helps a great deal in successfully running an e-commerce business.
Date Based Event Automation
Did you know that the average attention span of online users is approximately 8 seconds?
Well, it can be hard to keep the users interested since they are occupied with different things.
Not communicating the message at the right time can drastically reduce the probability of success.
The date-based event automation system leverages cutting-edge technology to save you from these hazards.
You can draft important campaigns based on date and time conditions such as 'wait until' actions, else statements, 'goal' actions and the likes.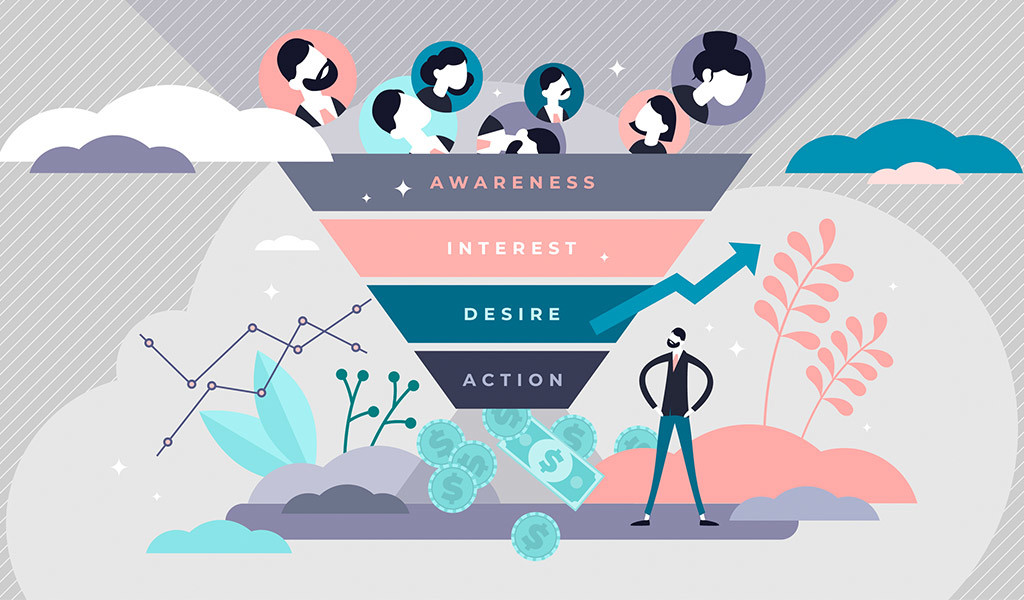 General Journey
Converting a prospective customer in the first go is always preferred but it hardly happens.
The first marketing advertisement ignites a spark if the customer finds it relevant.
However, convincing them to buy what you are offering requires additional effort.
It can be tough and daunting to keep a track of website visitors who aren't buying.
Email automation experts can help you automate the general journey of prospective customers by leveraging powerful automation tools.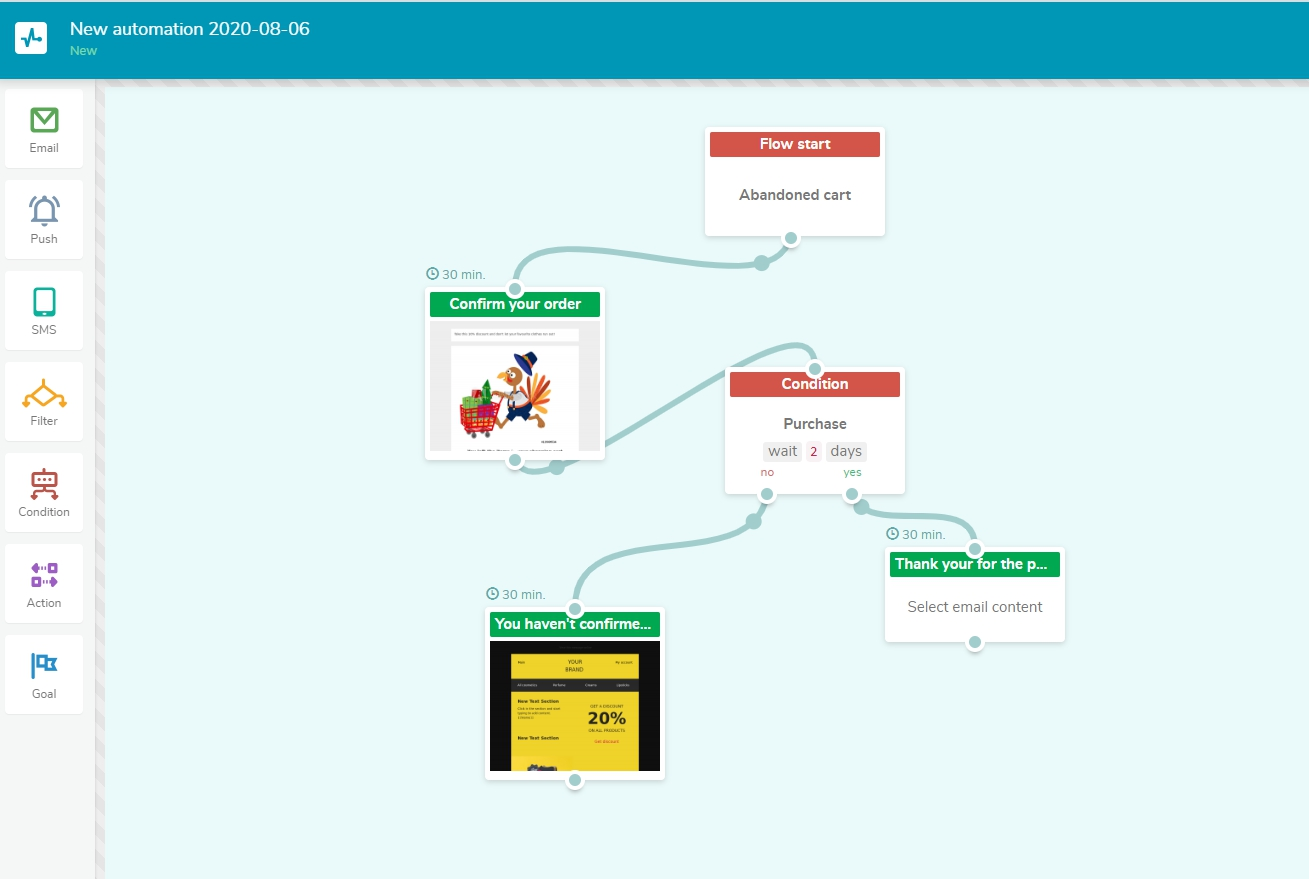 Transactional Email Automation
Transactional emails are different from the usual marketing emails, they are triggered by events, user interaction or preference on a website or mobile application.
These are sent with the intent to assist the users with their purchases. Businesses are leveraging the power of transactional email software to create and manage personalized action-triggered emails.
These emails could range from order confirmation updates to password resets and membership renewal notifications.