Nischay: Defeating deformity digitally
About CURE International India Trust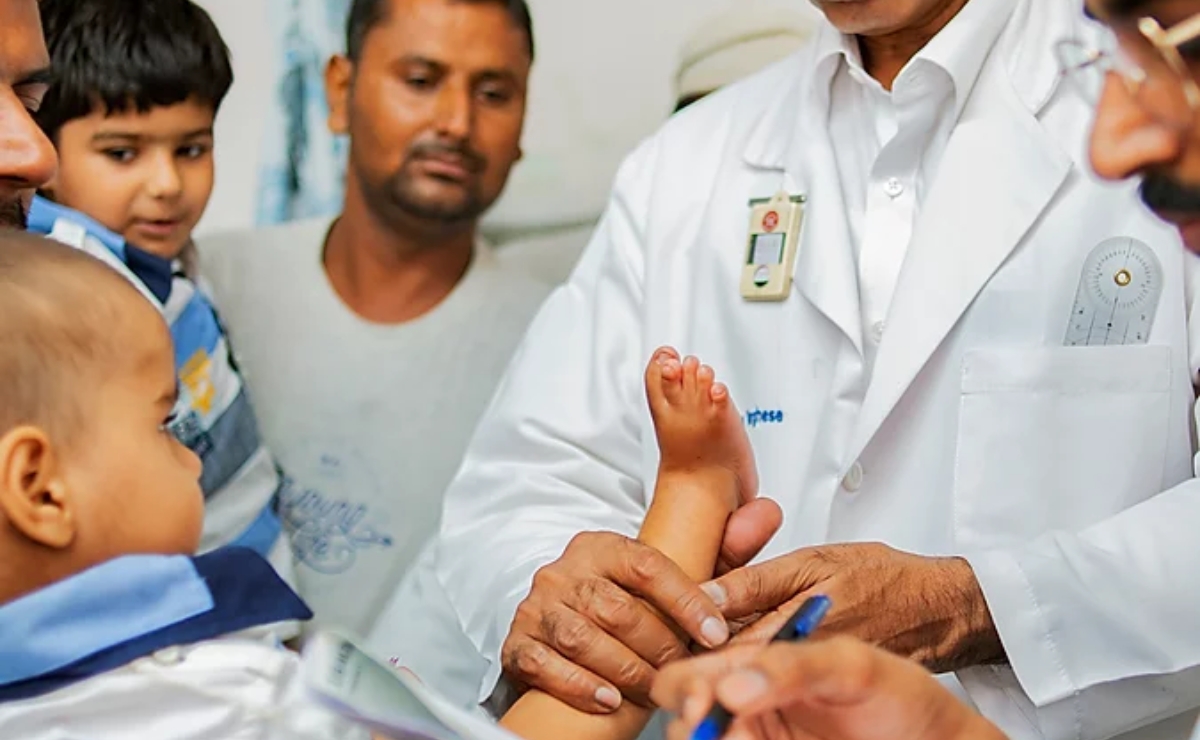 Established in 2009, CURE International India Trust is a global healthcare NGO aiming to eradicate clubfoot disabilities among Indian children. Over 150 children are born with this disability in India every day. If left untreated, it can lead to a permanent state of disability. However, it is totally curable, and most people were unaware of this fact before CURE came into existence. Presently, the CURE Foundation has successfully established free clubfoot clinics across all states in the nation. The Clubfoot India Initiatives Trust (CIIT) is a unique program designed by the CURE International team to proactively manage patients and clinics across various states and districts in India.
Clubfoot India Initiatives Trust was undoubtedly a game-changer for clubfoot patients in India as it offered free treatment through speciality clinics. To make this program a major success, the CURE foundation partnered with state governments to assign doctors who could manage the weekly clubfoot clinics. In addition, they had to ensure the availability of casting materials for treatments. CIIT is also responsible for delivering foot braces, also known as the 'Ponseti' braces, free of cost. The CIIT team manufactured these braces by employing people with disability which is a great move.
It was a fantastic setup that was also self-sufficient to an extent. However, an essential piece of the puzzle was missing that made the system inefficient. It was the digital connect! There was no web or mobile application to streamline the whole process. It led to reduced transparency, which caused delays and sub-optimal outputs. Patients often had to wait in long queues because they didn't have accurate information regarding the doctor's availability. This led to ineffective management on the clinic's site and poor treatment experiences.
A dynamic mobile/web application was needed to help healthcare professionals effectively manage the large influx of patients. Streamlining patient management by leveraging a robust digital infrastructure was the need of the hour. Furthermore, it was needed to aid government-assigned doctors and volunteers in managing clinic and home visits without much manual intervention. From registering clinics to managing appointments and generating reports, various activities needed to be carried out to treat patients optimally. A versatile mobile application was the only answer to this complex 'behind the scenes' web!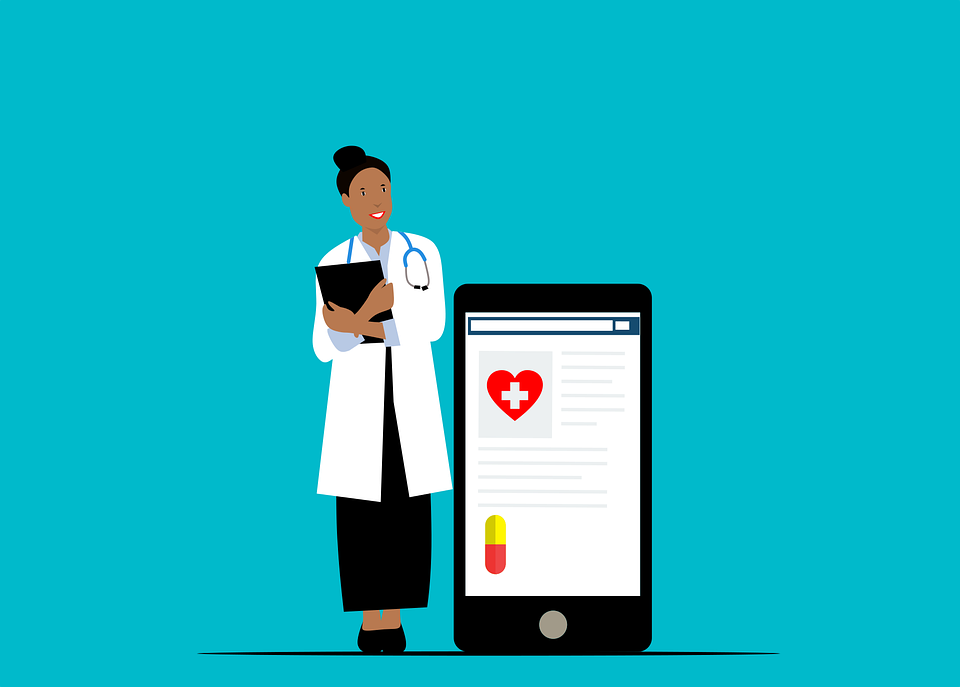 The CIIT team sought an innovative yet simple solution to improve their patient management system. After receiving their request, we immediately jumped into action to deliver a versatile mobile application solution for managing different aspects of the pre and post treatment experiences. CIIT's operation was exponentially growing, and there were over 330 clinics present across 29 different states in India. It was crucial to understand the magnitude of the operation before creating a successful mobile application which could handle all peripheral processes.
We found that over 5500 healthcare professionals were trained in the Ponseti method to deliver proper treatment to children with clubfoot disabilities. These professionals were spread across hundreds of districts for maximum coverage. Now, they were responsible for registering clinics and patients in the program, managing initial & follow-up appointments, generating reports, compiling patients' historical data, etc. All these processes were being carried out manually, and we were tasked to integrate everything seamlessly into the app to reduce manual intervention and bring efficiency.
The main objective was to create a multi purpose mobile application with a simple & intuitive user interface that various healthcare professionals could easily operate. After conducting a comprehensive analysis of CIIT's technical requirements, the Deep Focus team came up with a marvellous solution in the form of the Nischay mobile application. Let's take a closer look into Nischay's features and functionalities to understand the solution methodology deployed.
1. Clinic registration
Registering a clinic with CIIT was the first step toward delivering treatment to clubfoot patients under this initiative. The Nischay application made it easier and quicker to register clinics. The information required for the registration process included first name, last name, phone number, email/user name & password, clinic, state and city name. The registration process will be completed only after the admin in charge has approved the request.
2. Login dashboard
Nischay's dynamic login dashboard allows users to log in based on the nature of diseases. It includes options like clubfoot, visual challenge, hearing impaired, cerebral palsy, down syndrome, autism, and hip dislocation. In addition to clubfoot, the CURE foundation also offers treatment for diseases listed here.
3. Clubfoot treatment menu
The clubfoot treatment menu offers access to all essential features related to patient management, including options like add patients, view patients, today's appointments, future appointments, and missed appointments.
4. Patient visits and appointment management
Using the patient visits tab, admins can access and manage different elements related to patient visits, such as visit date, age, treatment status, nature of the disease, etc. The appointment management feature is used to schedule future patient appointments at different clinic facilities.
5. Easy navigation menu
The easy navigation menu allows admins and other app users to access different features instantly without scratching their heads. It makes it easier to search and find relevant information without wasting time. The admin easy navigation menu includes options like 'search by the patient', 'search by clinic', 'reports', 'submit complaints', and 'notifications'.
6. Report generation
The Nischay application made report generation easy for supervisors working at different facilities. Everything can be delivered within minutes, from daily activity to comprehensive patient analysis reports. The report can also be easily exported into a spreadsheet for further analysis.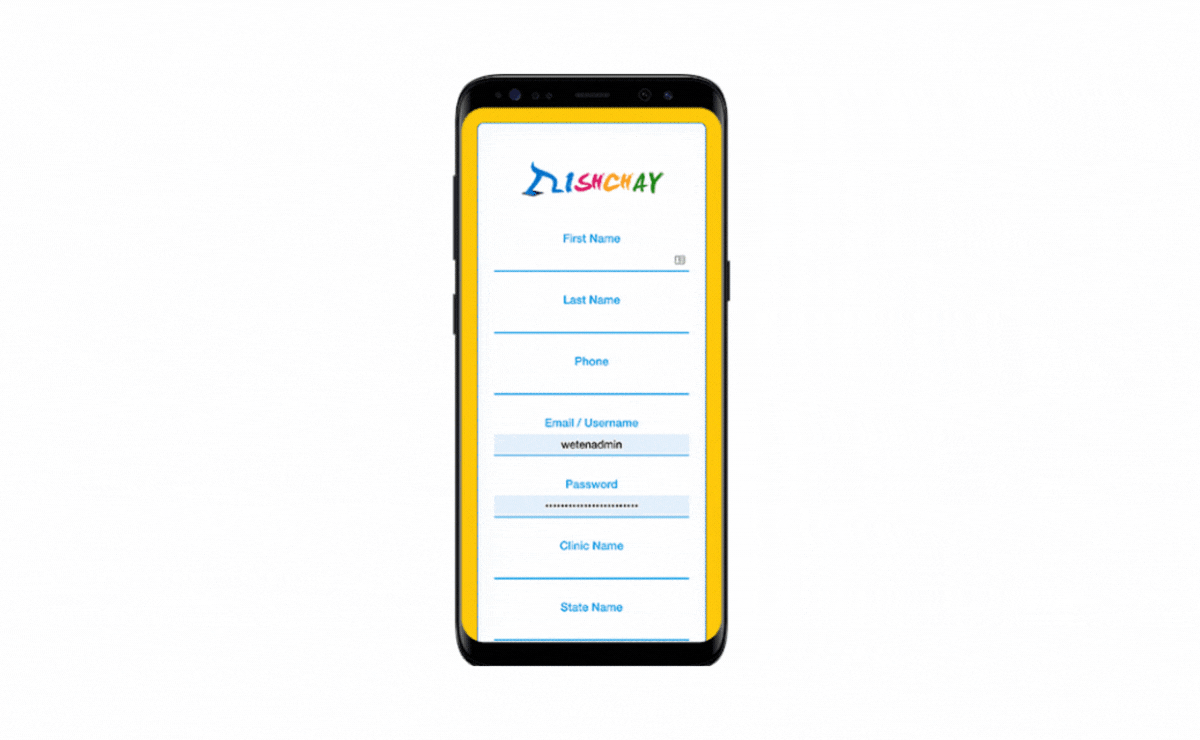 Here are some quick stats that prove the Nischay mobile application's effectiveness in CIIT's broader objectives.
CIIT used Nischay to manage over 60,000 patients within the first year itself
Scheduled over 500,000 patient visits across 330+ clinics PAN India using Nischay
Instant patient report creation for 60,000+ with the report generation feature
Access to real-time data on scheduling and doctor availability at various clinics
Daily activity report generation to analyse workers' productivity and track patient footfalls across all clinics.
A pleasure note from the CIIT family
Dr. Santosh from CIIT shared his excitement and positive feedback at the launch of Nishchay App at Kalavati Hospital (Video Below). Mr. Bruce from Cure International, USA expressed his satisfaction during the Quality Control and Testing of the Application (in below image with Mr. Lokesh Sharma, Project Manager at Deep Focus.