CEO Aditya Automated their Marketing
Salesforce + Mailchimp Integration for SECUTECH AUTOMATION
The video is sticky on mobiles so you can enjoy listening to it while reading the article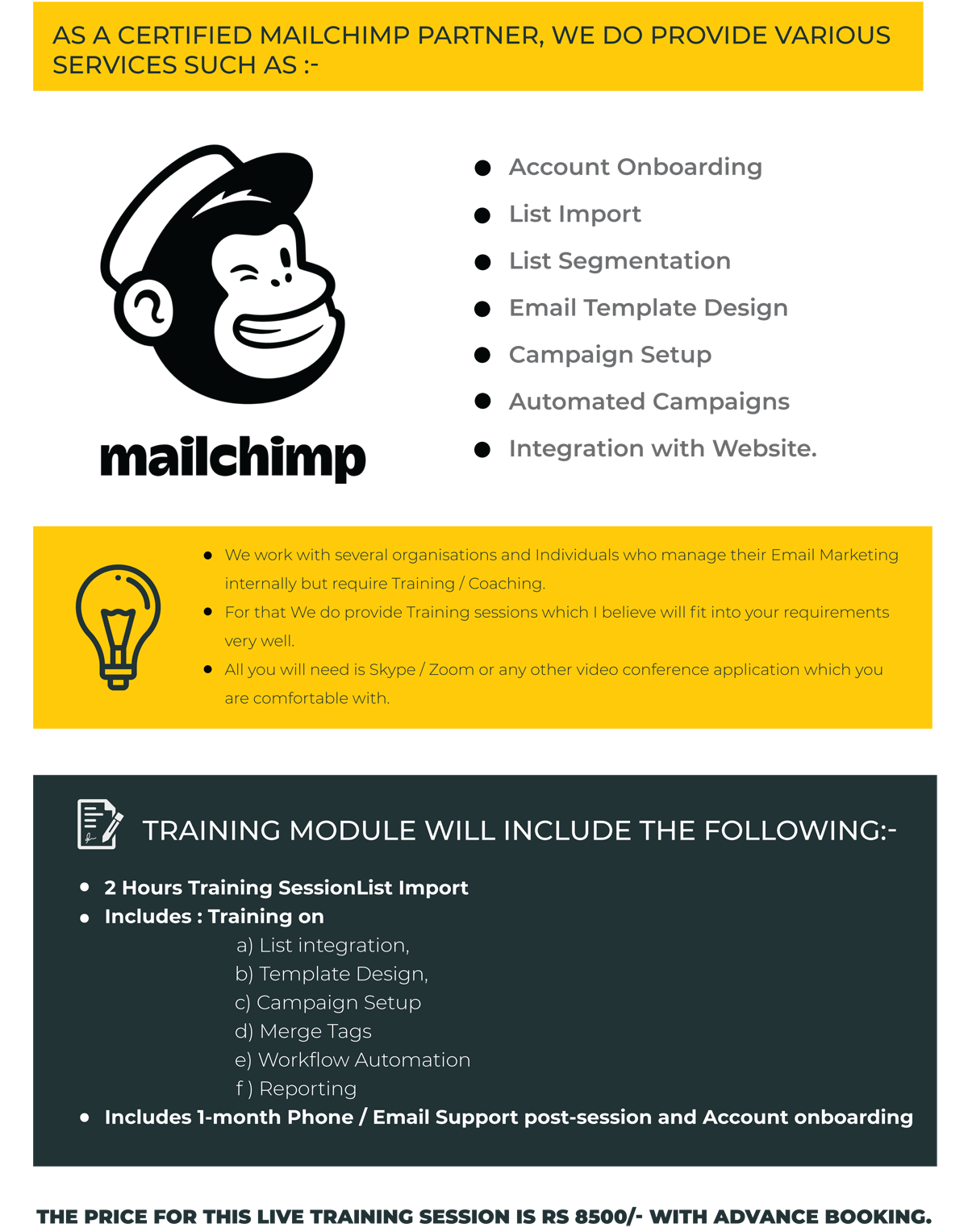 I'm a successful Business Owner, Why do I need Training?
Mailchimp makes everything look so easy. Using a powerful and intuitive tool like Mailchimp can make just about anybody an "EXPERT". However to truly leverage the power of Mailchimp and harness its true Potential one must learn the basics of Email Marketing and the minor bits and bobs and really get the results.
Do you want to know
1. How to create Emails that work?
2. What is the best time to send?
3. What is Grouping and Segmenting?
4. How to personalize your Emails as per recepient?
5. A Winning Template Design that increases clicks?
6. How to measure the success of your campaigns?
7. What are the best ways to improve Inbox Delivery?
Then  you have reached the right person
I have been doing Email Marketing for last 12 year. In this powerful training session I will give the knowledge I acquired through this 12 years long experience.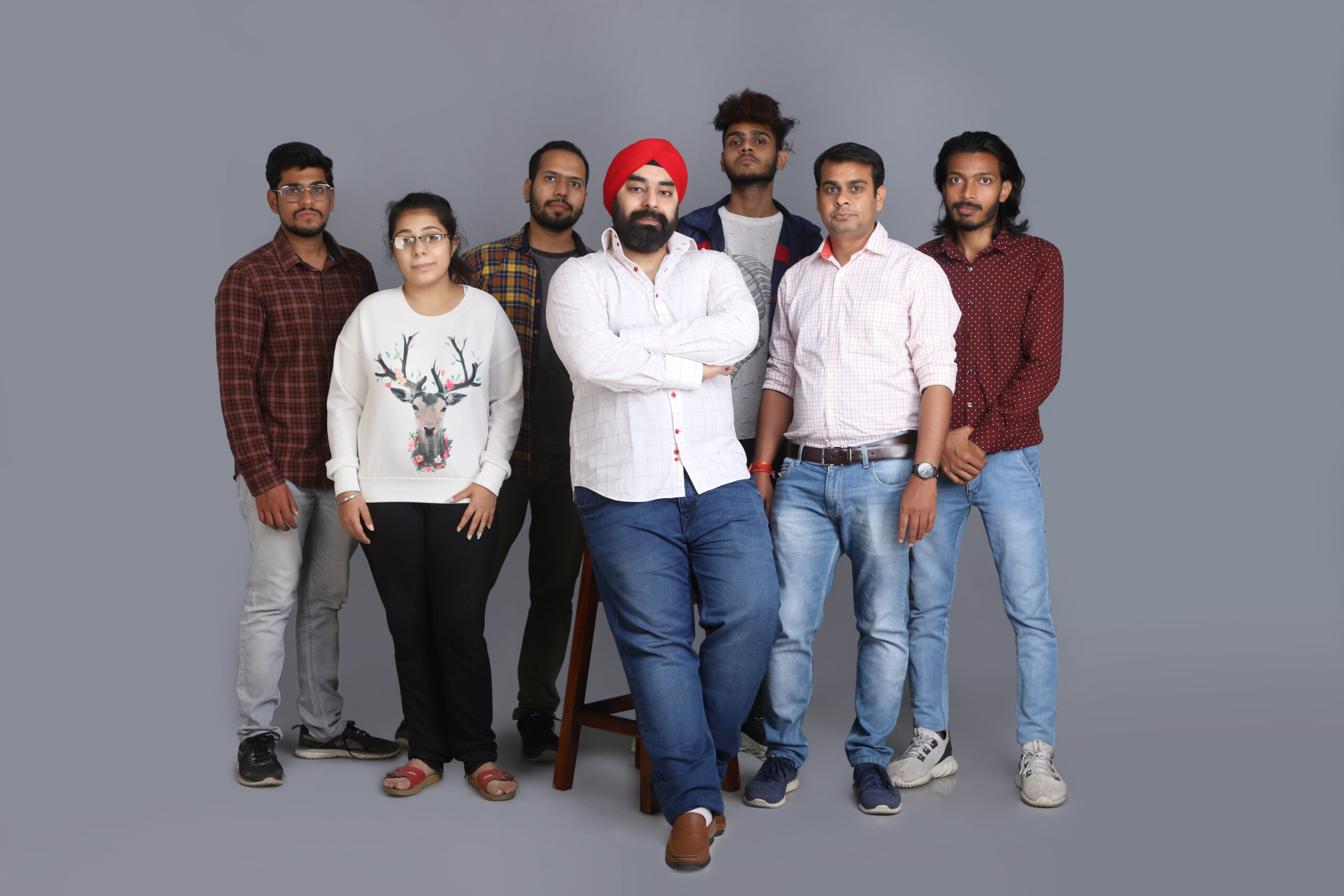 As a certified Mailchimp Partner We do provide various services such as -:
Account Onboarding
List Import
List Segmentation
Email Template Design
Campaign Setup
Automated Campaigns
Integration with Website.
We work with several organisations and Individuals who manage their Email Marketing internally but require Training / Coaching.
For that We do provide Training sessions which I believe will fit into your requirements very well.
All you will need is Skype / Zoom or any other video conference application which you are comfortable with.
Mailchimp Training Session Includes
List Management

50%

50%

Email Designing

30%

30%

Automation

20%

20%

Marketing Strategy

10%

10%