There has been a lot of noise around digital marketing as a promising career in the recent past and one would probably have even grown a little weary of all the talk surrounding it. As we head into the third year of the global pandemic, with the educations system as well as the employment scenario having been upended, digital marketing remains as viable a career option for youngsters on the cusp of launching their careers.
It is not just on account of the Covid 19 pandemic driving an unprecedented digitization of businesses across the board and across the world, but also the fact that digital marketing has grown and matured as a profession. That being stated any young person mulling over the all-important decision of the kind of career one chooses for oneself, the choice of digital marketing would make them ask a few crucial questions.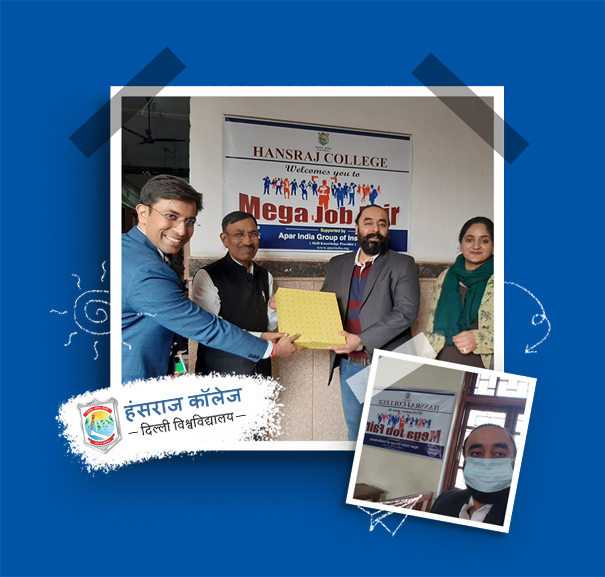 Campus Placement 2022
At Deep Focus we believe in creating a space where technology & marketing both merge together.
We are focused to collect a pool of talent that can shape the digital transformation of our customers going forward.
which will help the company in its future outlook.
How much does a digital marketer make in India?
How much a digital marketer makes depends upon the kind of digital marketing job that one specializes in.  The average annual salary drawn by a Search Engine Optimization Specialist is Rs. 2,47,606, ranging between Rs.1,76,578 for a person with less than a year's experience and Rs.4,58,532. A Pay Per Click analyst's job can earn one an average annual salary of Rs 3,05,209 with a beginner earning a salary of Rs. 300,000 per annum and somebody with more than 2 years' experience can hope to earn Rs. 400,000 to Rs. 500,000.
The average annual salary of a Web Developer is Rs. 3,10,587. Even people with less than a year's experience can hope to earn Rs. 2,00,000 per year, while those with 2 to 3 years' experience behind them can hope to make Rs. 3,00,000 to Rs. 5,00,000. A Paid Media Marketing specialist can on an average make Rs.5,04,854. A beginner can expect a decent Rs. 300,000 per annum, while someone with 2 to 3 years' experience can take home an annual salary of Rs 500,000 to Rs.6,00,000. A Digital Marketing Manager at the entry level can average an annual salary of Rs.5,48,755. This goes up to Rs. 7,09,800 to Rs.10,00,000 for Senior Digital Marketing Managers with 5 to 9 years' experience.
Digital Marketing as a Long-Term Career
While Digital Marketing may not be the first thing that springs to mind when one thinks of the best career options available to a young person about to embark on a career in 2022, one should definitely consider the opportunities that are going to be available in the field going forward.
Digital Marketing is Ever Evolving
Digital Marketing is an integral part of the digital world and like all things digital, it is not static but ever evolving. That by itself expands its scope and opens up may opportunities for growth and advancement of one's career. In an era defined by experiential marketing. Digital marketing is therefore, an expansive discipline that accounts for all aspects of the brand presence, as experienced online. Studying trends and leveraging those to obtain an advantage for a brand is an integral part of a digital marketer's brief.
The Future Belongs to Digital Marketing
Youngsters have to understand that traditional marketing might not be dead by any stretch of the imagination, but the future of marketing is Digital Marketing. This is on account of the fact that it is unbeatable on the score of affordability and analytics. Marketing in the digital age is all about leveraging data intelligently to drive maximum ROI. Exactitude is in and guesswork is out of the window. That is where digital marketing is invested with tremendous potential from the point of view of career building and growth.
It is not surprising that LinkedIn has ranked Digital Marketing Specialist among the ten most in demand jobs numbering about 8,60,000. As a matter of fact, a LinkedIn further found out that there was a shortfall of 2,30,000 digital marketing professionals in the U.S. metro areas.
Top Jobs in Digital Marketing
Digital Marketing jobs encompass ever new way beyond traditional roles and encompasses very high paying job descriptions encompassing Content Strategists, Virtually Reality Development, User Experience Designer, Data Analyst, Email Marketing specialists, Internet of Things Specialist, BOT Developer, Social Media Marketer and Social Media Marketer. Digital marketing is in reality the realm of immense possibilities when it comes to finding top jobs.
Conclusion
Digital marketing is an inalienable part of the business and marketing strategy of any business that seeks to not just survive but thrive in the digital age. It is quite evident that a career in digital marketing is a great option for a youngster seeking to zero in on a career stream with an exciting future. It is quite a diverse and varied professional requiring a range of skills and should be a source of gainful employment to whoever possesses them.