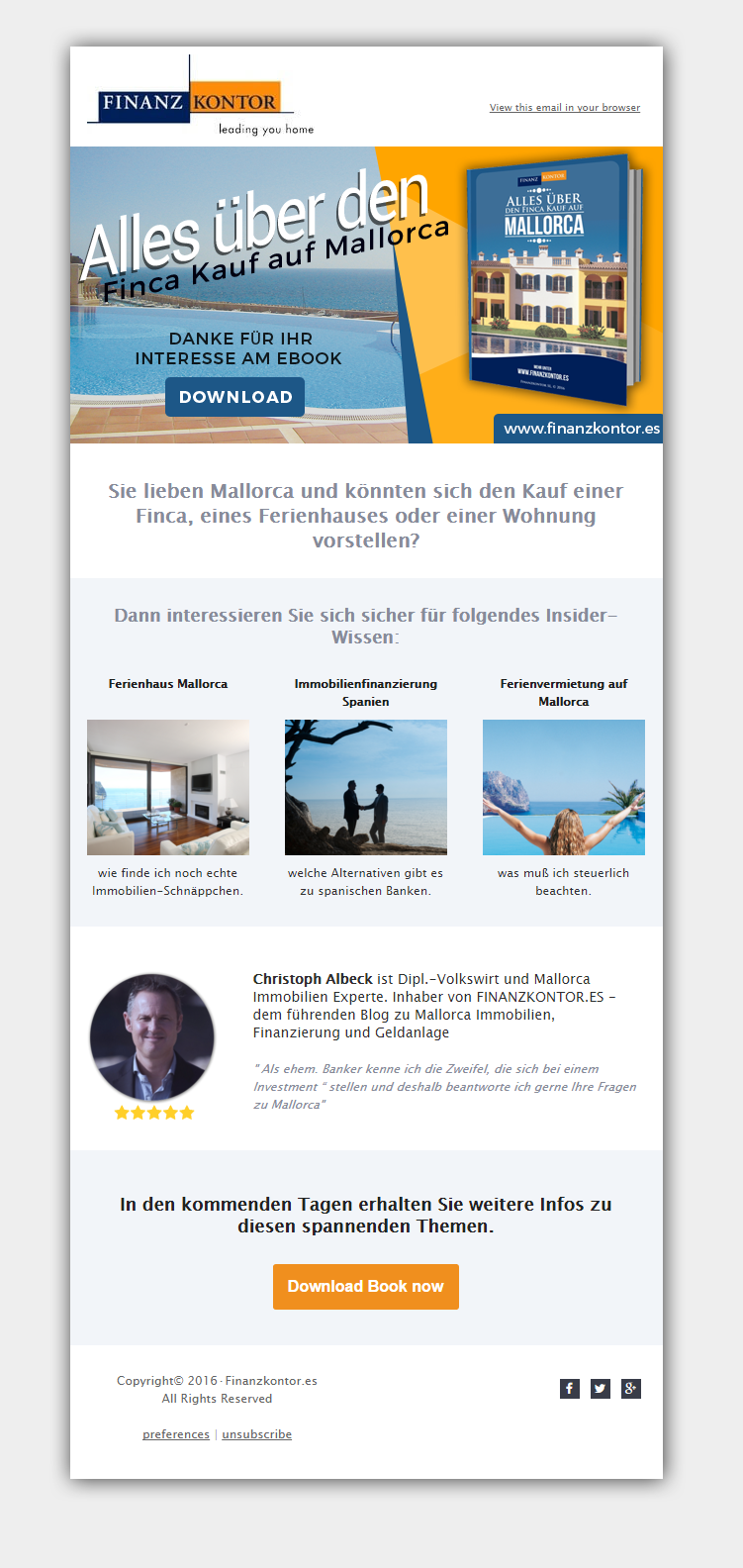 For : FINANZ KONTOR
Email Campaign to promote awareness of real estate investment opportunities in Mallorca (island in Spain) targeted toward German Investors.
Goals – :
The Long Term Goal was to get solid leads from prospective Investors to use Finanz Kontor as their consultant.
The company chose to Engage with their Target list and keep them engaged through 5 step Email marketing. The overall goal was not just to get instant leads but sort of nurture their list and establish trust.